It is great to have experience and to turn this experience into quality services. It is also great to have good products. But what if you have both? What if you can provide even higher quality services being supported by good products? It means that
you have a solution!
What if you are flexible enough to allow your clients to choose the optimal cost variant? Fixed-price, pay-as-you go, time and materials. What if you are able to deploy the solutions locally as well as regionally or even on a wider geographic area at the same quality and speed and with a great support from valuable local partners, thus not facing the worse parts of the cultural differences and language barriers? We combine our professional services with the efficiency and cost effectiveness of our products thus creating and offering solutions. 
Thinking disruptive, innovative and out-of-the-box we can surprise you with our approach. Starting with the flexibility that allows our solutions to be really cost effective, passing through our methodology that allows you to focus on what you are good and benefit on the outcomes of our solutions and ending with innovative financial schemes, you fill find out that we are the right partner to bring added value into your projects or businesses.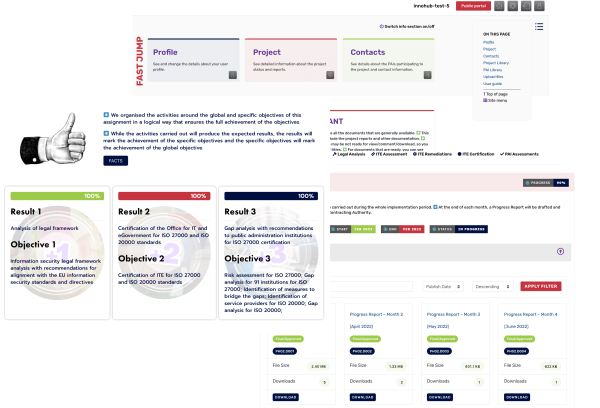 Our services can start in the proposal phase and we can use our extensive experience and network for identifying the opportunities, building the right consortia, attracting valuable experts and writing the winning proposal. We can then continue with contributing to the implementation and even leading it.
Taking advantage of our network of partners in different countries we can take the responsibility of ensuring the local backstopping teams and the local office. Using our own expertise and capabilities, we can deliver expert work in various domains.
Last but not least, we can increase the efficiency (thus the margins) by deploying the technical assistance platform for an efficient implementation and collaboration with all stakeholders.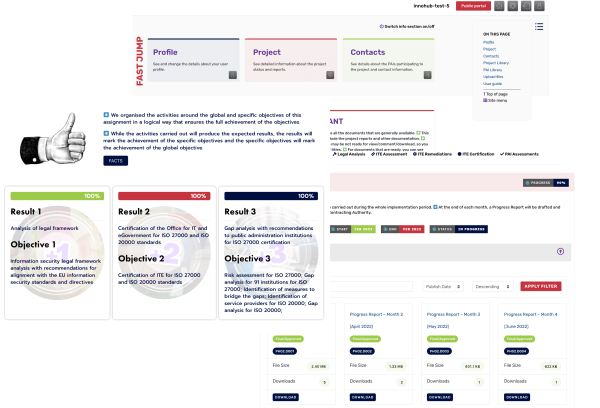 With cyber attacks on the rise, companies are transforming their approaches to security monitoring – from reactive to intelligence-driven security. This means being able to spot, examine, report and respond to advanced threats quickly, using real-time security data.
We can help you empower your security teams and your business to perform better in the digital world with a next-generation Security Information and Event Management (SIEM) platform and consulting Security Operations Centre (SOC).
For us is very important to be able to offer to our clients a full cyber security solution based on ASPEN, the product that we have in our portfolio. On top of ASPEN we put professional services and we offer in this way the cyber security solution.
We start wit free cyber awareness, that's a gift for our potential future clients. After that we analyse the IT environment and its vulnerabilities. The next step is the implementation of ASPEN and the transfer of knowledge to the security teams of our clients. And, finally, we monitor 24/7 and we provide continuously updates of the platform. 
Having more than 10 years of experience in designing and implementing ICT support platforms for Crisis and Emergency Management authorities from several countries, we were able to collect relevant information about the real needs of these bodies.
We were also able to consolidate this information and obtain an overall picture with regard to the common challenges that Crisis and Emergency Management services are facing.
While the response side of their activity was always a priority and they were focusing on investments in specific equipment, the preparedness side was, in many situations, left some steps behind. This solution aims to improve the situation while offering also efficient cost models. 
Business mentor is a complete solution that can help you and bring value to your business in any stage you may be in. It is complete but modular, so you can choose exactly what you need.
It is always supported by the technology for which you, actually, don't pay because we strongly believe that the real value is in the services and advices that you can get.
Everything that is needed as software, applications, security we will develop and/or put at work to support our services and your evolution.
The ultimate goal is to help you towards building a flexible, compliant and flexible business in a world that is more and more connected, thus generating opportunities on so many digital channels.